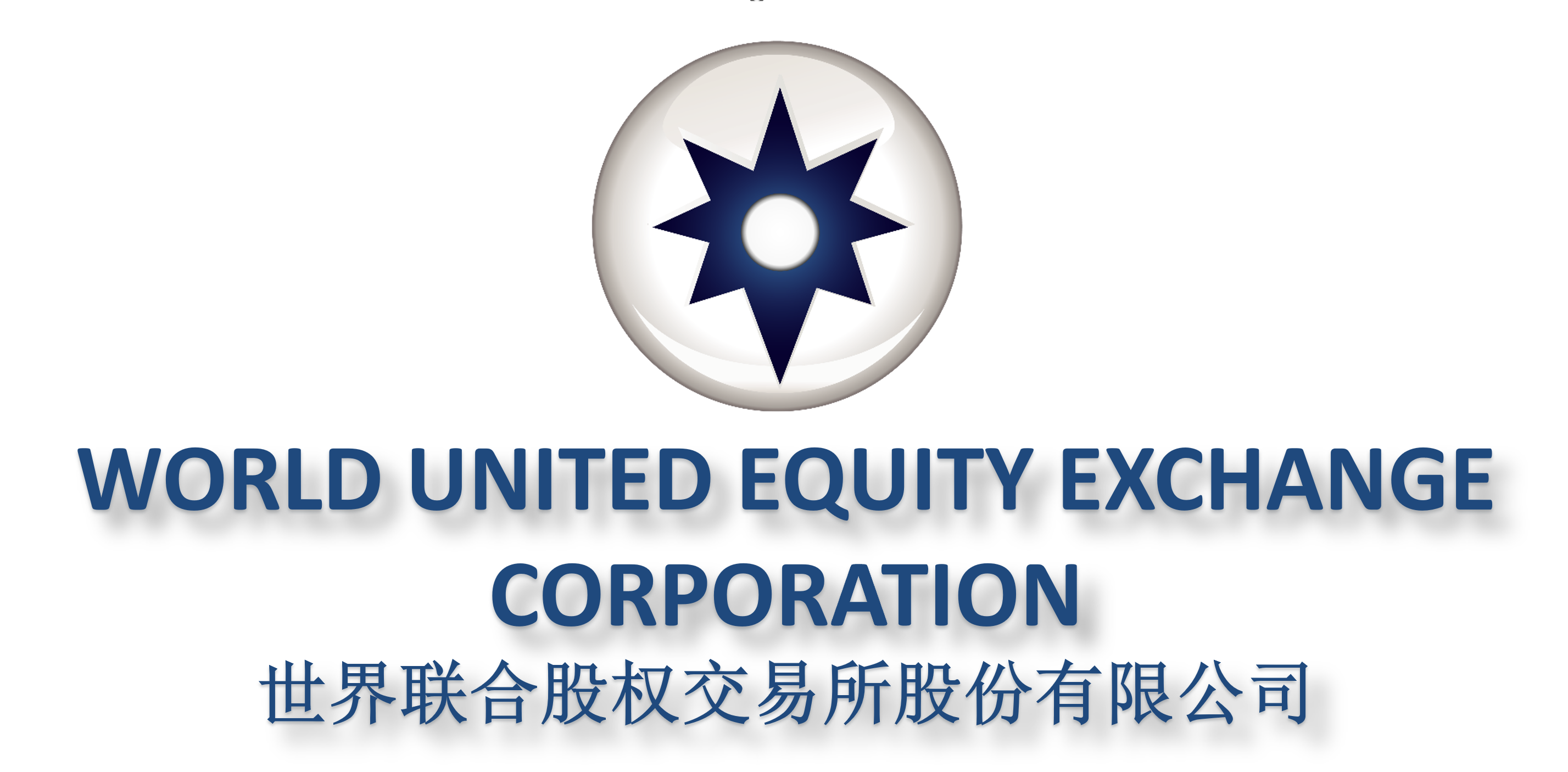 228 PARK AVE S, #70458 NEW YORK, NY10003 USA T:+16468108689F:+16468109277
[
World Dollar (Yuan)

世界元

Released August 15, 2018

2018年8月15日发行

One dollar, front

一元,正面

One dollar, opposite

一元,反面

April 4, 2020, World Dollar (Yuan) clear system WGFS was established;

October 22, 2020, World Dollar (Yuan) clear code WGFC was established.


2020年4月4日,建立世界元清算体系WGFS;

2020年10月22日,建立世界元清算代码WGFC。
WORLD SATELLITE TELEVISION (CHINA) 300 MILLION USA DOLLAR INVITE FOR PE\IPO
Concerning World United Equity Exchange Corporation
关于世界联合股权交易所股份有限公司
World United Equity Exchange Corporation(WUEE) is member of World Fmamous Brand Association, it's registered same business name World Equity Exchange, WUEE was incorporated by politician,economist, Dr.Hengjie Liu in 2014.
WUEE, WSTVN(World Satellite Television Network Group INC.),UNTV(Unied Nations Television INC.),WTV(World Television INC.), WFBA(World Famous Brand Association) are called World System.
WUEE or WUEEC is responsibility for countries and political parties assets exchange , and engage some part of the WFBA members upon ranking 7 star, 6 star, 5 star multination corporation assets exchange.
The World United Equity Exchange is the clearing house of the World Dollar (Yuan).
世界联合股权交易所股份有限公司是世界名牌协会的成员企业。世界联合股权交易所也称为世界股权交易所、世交所。2014年政治家,经济学家刘恒杰博士创立了世交所。世交所、世界卫视集团、联合国电视台、世界电视台、世界名牌协会统称为世界系。世交所业务目前为线下交易,主要承担国际组织和各国政府、政党之间的产权交易,也承担部分世界名牌协会排行榜定义的七星级、六星级、五星级跨国公司的资产交易。
世界联合股权交易所是世界元的清算机关。